Our ultra-modern logistics centre provides ideal preconditions for installation and assembly services
Many industrial customers not only demand the very highest quality in our solutions; they increasingly also want an expansion of our service chain towards assembling, interim storage, and on-site assembly. These wishes can be fulfilled in all respects in the new umdasch logistics centre in Hasendorf/Wagna (approx. 5 km from our Leibnitz location).
23,000 PALLET SPACES
17,000 M² SPACE
FLEXIBLE ASSEMBLY LINE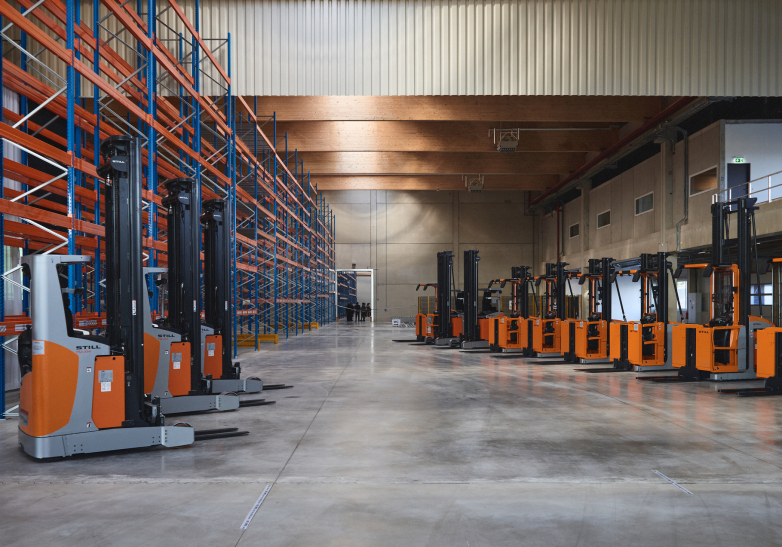 The enormous dimensions of the modern logistics centre create long-term expansion possibilities and ideal framework conditions for industrial services.
Our ultra-modern assembly line can be arranged flexibly, permitting the combination of a wide variety of technologies and processes, from the assembly of an extensive range of materials and components (metal, wood, plastics, etc.) and the incorporation of electrical installations and electrical modules to branding with printing technologies (screen-printing, hot-stamping foil, etc.) in connection with in-house software solutions.
The space and technologies available in our logistics centre permit rollouts of all sizes to be implemented efficiently and on schedule.