umdasch Smart Gate:
Fast and anonymous
real-time temperature measurement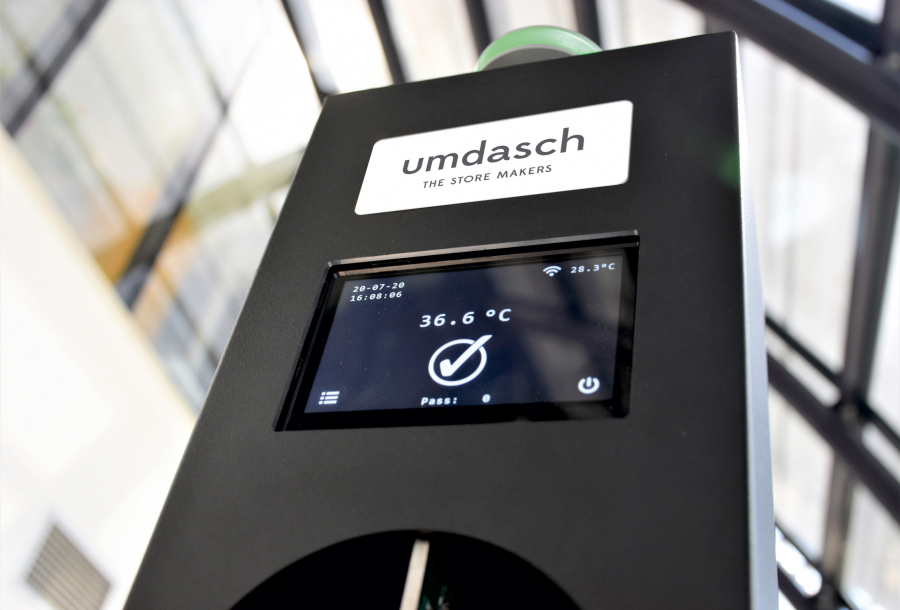 Press
umdasch Smart Gate
Protect employees and thus your customers. umdasch Smart Gate measures the body temperature of people in background processes quickly, contactlessly, anonymously and with the highest precision - ideal for industry and manufacturing. Hundreds of measurements are performed simultaneously by 18 sensors, ensuring a measurement accuracy of +/- 0.2 °C. The measurement principle is based on infrared radiation from the human body. A complex algorithm calculates the exact body temperature of the person in real-time measurement without environmental influences.
umdasch Smart Gate measures the body temperature of people entering a room quickly, contactlessly, anonymously and with high accuracy - therefore particularly suitable for:
Industry
manufacturing industries
Storage areas
Employee areas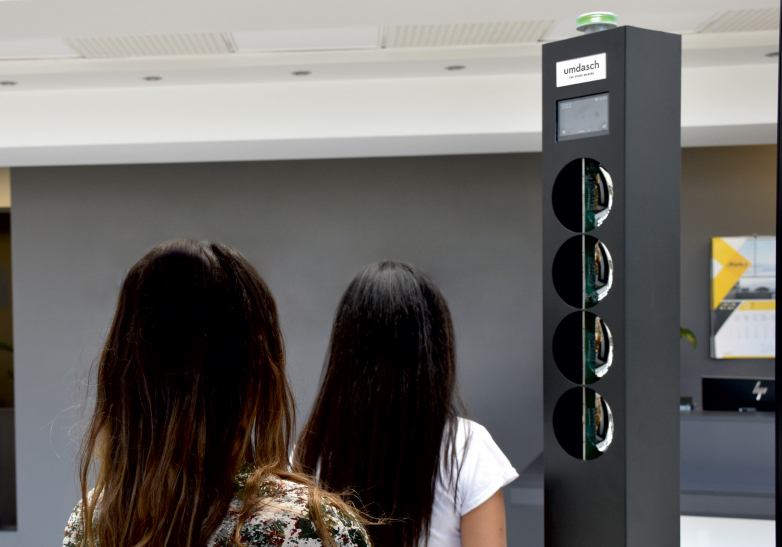 18 temperature sensors enable precise
temperature measurement. An acoustic signal is activated at
a temperature of > 37.5 °C is activated.
Fast and accurate measurement, up to 60 per minute.
High measurement accuracy +/- 0.2 °C
Hundreds of individual measurements per person lead to an accurate measurement result
Temperature measurement based on infrared radiation
18 high-resolution temperature detectors
Easy transport and installation
Personal data protection, as no videos or images are recorded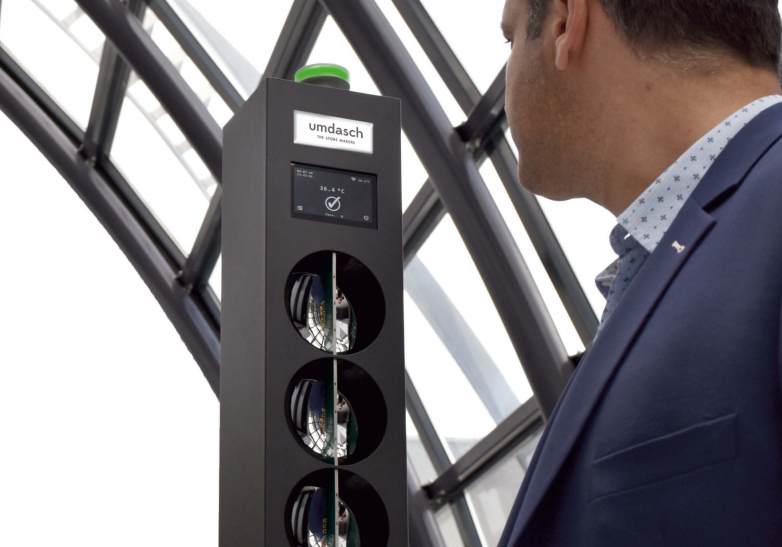 Whether it is a head-up screen as an introductory eye-catcher, mini signage for targeted advertising messages at the POS, a transparent showcase to highlight product presentations or outdoor steles to provide customers with initial information outside the shops - umdasch will develop with you the most suitable digital signage-strategy for your shopfitting planning, will take over the programming if required and will then install the solutions.
Viktoria Stampler
Project Management