Austrian Chancellor Sebastian Kurz convinced himself of the innovative strength of Styrian companies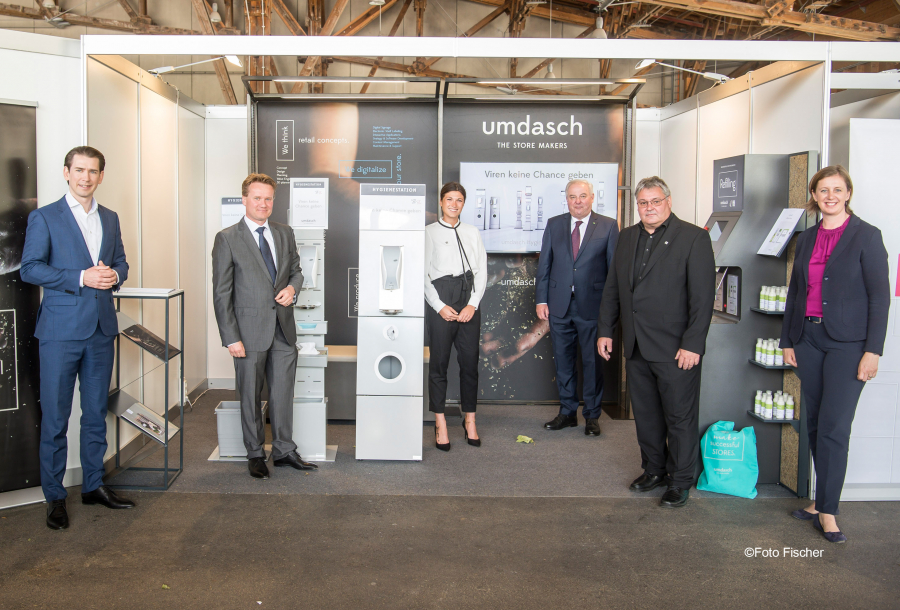 Press
Yesterday afternoon, a very special "performance presentation" of Styrian companies took place on the open-air grounds of the Graz trade fair. In the presence of Governor Hermann Schützenhöfer, Provincial Councilor Barbara Eibinger-Miedl and Georg Knill, President of the Federation of Austrian Industries Styria, Chancellor Sebastian Kurz was able to see for himself how strong and innovative Styrian companies are acting in times of the Corona crisis.
From the production of hygiene stations and face shields to the development of medical waste equipment and respirators from the 3D printer - Styria is not the number 1 research and innovation state for nothing. Companies such as Christof Industries, Saubermacher, HAGE Sondermaschinenbau GmbH, Payer Medical GmbH, umdasch Store Makers Leibnitz GmbH and SauberHand presented their latest innovations and products at the event.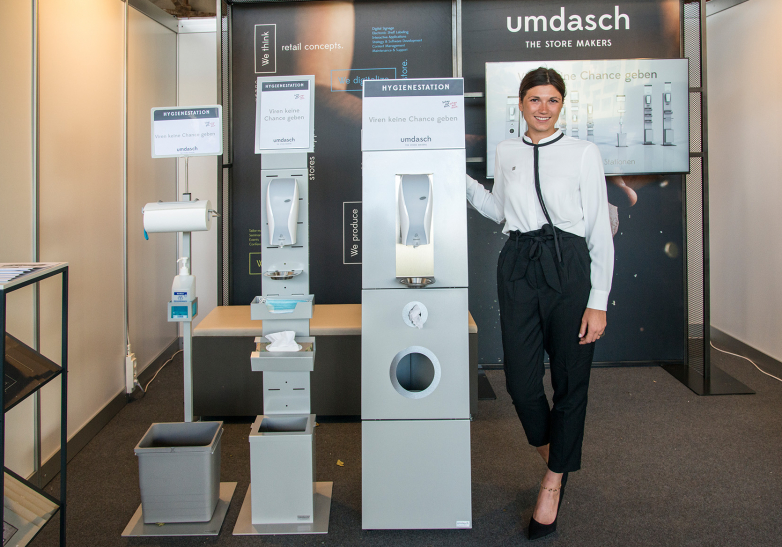 "It is impressive to see the innovative strength with which Styrian companies are helping to overcome the crisis. We have seen through the coronavirus how important it is to produce protective equipment and medical products in Austria and Europe as well. At the European level, we need to discuss how we can manage to become self-sufficient in key industries in the medical and pharmaceutical industries," said Chancellor Kurz.