Laser welding at umdasch contract manufacturing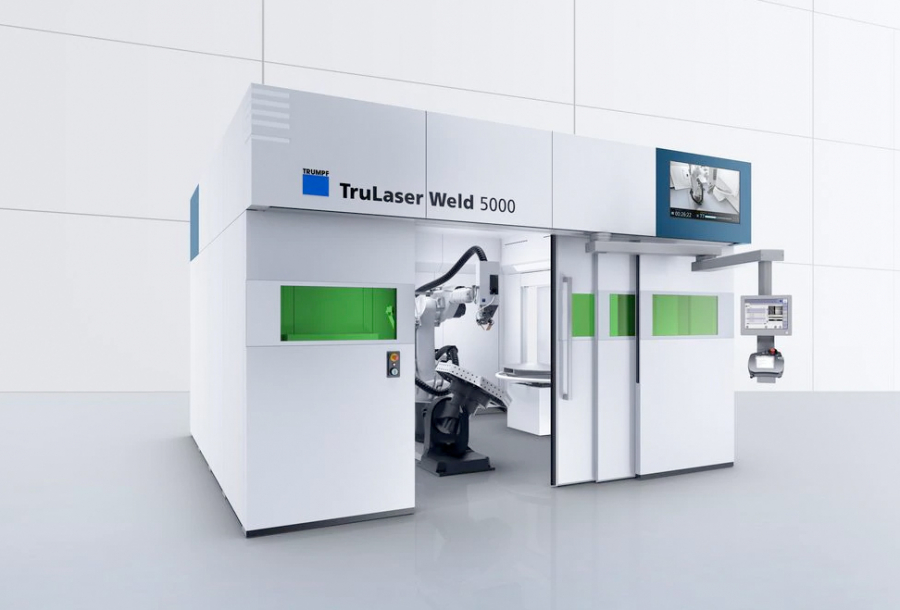 Press
A technological quantum leap with countless new possibilities
Through automated laser welding, we are catapulting sheet metal production into a new production league. With this innovative technology (TruLaser Weld 5000), we are able to weld deep and strong seams as well as beautifully rounded, smooth seams, all with minimal thermal distortion. With this process, we can adapt even better to the versatile requirements of our customers and open up new possibilities around the material steel, aluminum and stainless steel.
Flexible welding
- Various deep-welded seam geometries.

Fast and safe
- We use the deep welding process to produce slim seams of high strength.

Almost invisible
- Using heat conduction welding with particularly attractive visible seams.

For all common materials
- Mild steel, stainless steel or aluminum: We weld all materials for you without any problems.

As if from one cast
- With heat conduction welding, we create beautifully rounded seams, almost without component distortion

Hardly any reworking
- With laser welding we manufacture almost without reworking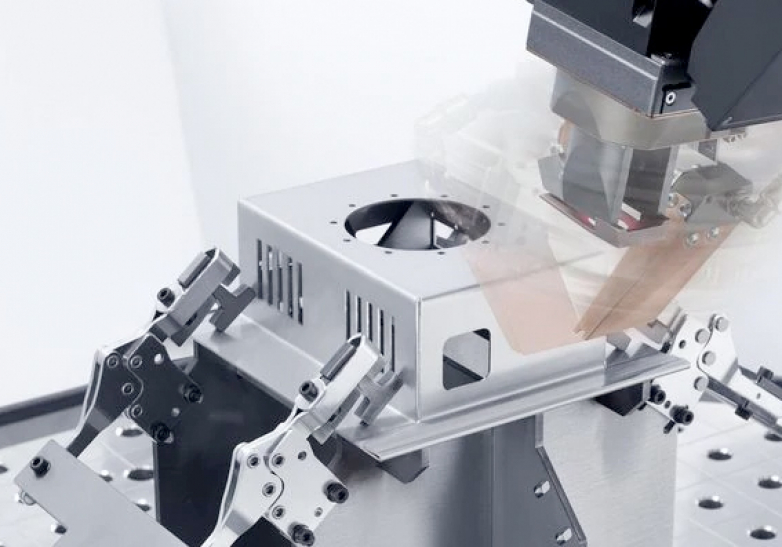 The right procedure in every case
Whether heat conduction or deep penetration welding - depending on the component, we offer the appropriate process.

Heat conduction welding
Beautiful seams of the best surface quality:
The material melts at the joining point and thus joins thin-walled components.
high-quality visible seams with low distortion. Rework is often completely eliminated.
Deep penetration welding
Fast speed, high-strength seams:
The laser heats the material to such an extent that the material not only melts but also partially vaporizes.
This allows the laser beam to penetrate deep into the material and join even thick-walled parts together.
Photo credit: TRUMPF GmbH + Co. KG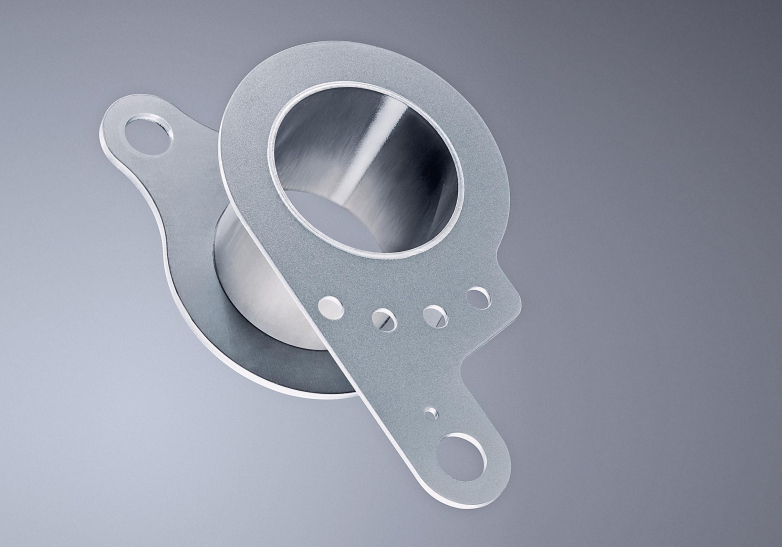 A technological quantum leap
with countless possibilities