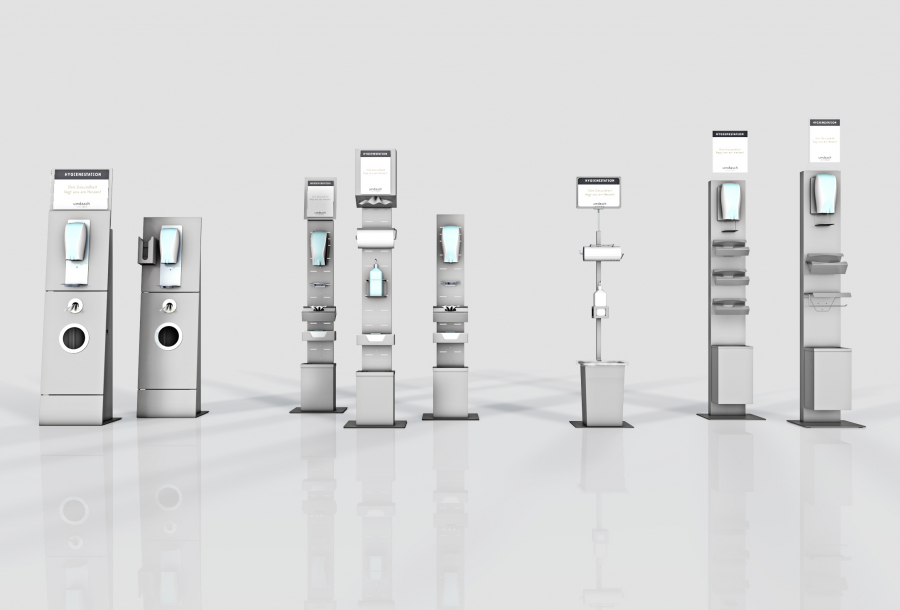 Press
Fittingly, after Easter, trade in some parts of Europe is experiencing a gradual resurrection. Strict regulations and conditions apply.

umdasch can help you with the necessary implementation of various measures: be it with hygiene stations for disinfectants to reduce the risk of infection in stores, the continued support of digital signage screens with event-related content or completely individual concepts and solutions for the protection of your employees and customers.
The umdasch hygiene station provides optimum all-round protection for your staff and customers. The sensor-based disinfectant dispenser works automatically and is used for contactless portioning of disinfectant for the hands. For the disinfection of shopping carts and baskets, the disinfectant wipe dispenser with generous dispensing opening is used for clean waste management. The optional protective mask dispenser is used to dispense protective masks independently, completing the comprehensive hygiene protection package.
Contact us:
Hotline: T +43 3452 700 1329
E-mail: office@auftragsfertigung.at